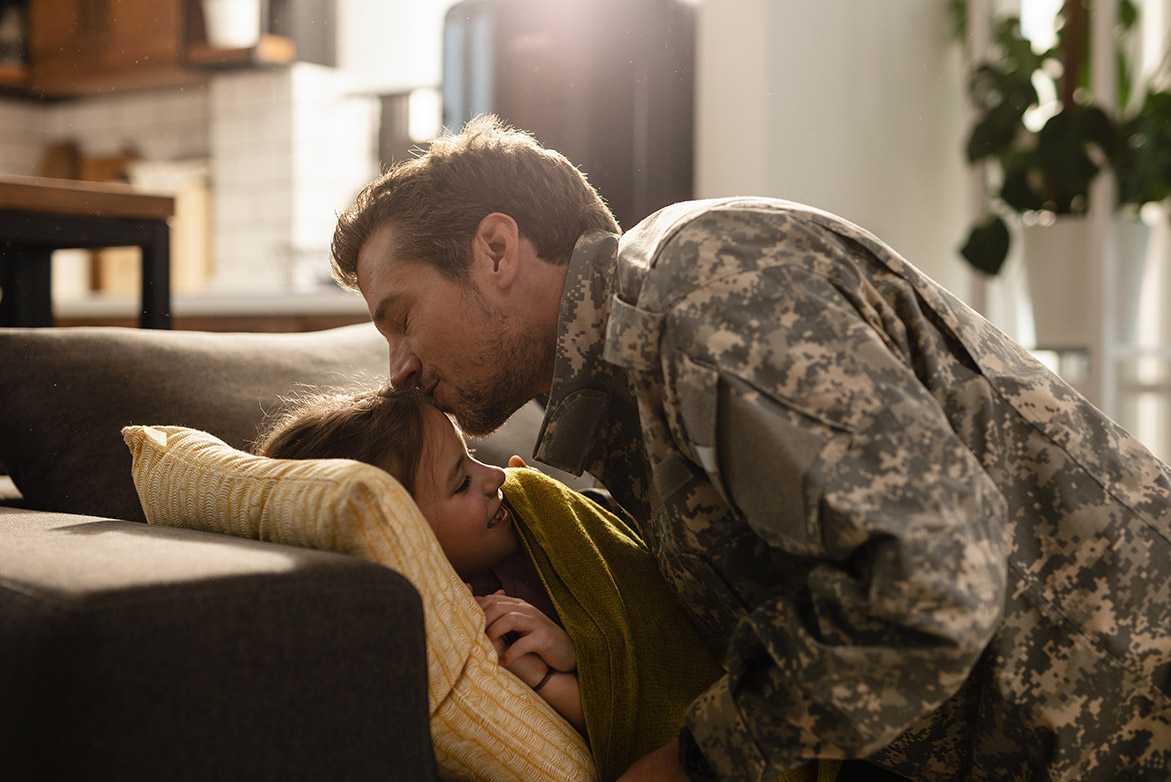 Facts You Should Know Before You Apply For A VA Home Loan
Veterans Day is this weekend, which means extra time to reflect on the sacrifices our service members have made—and continue to make—for our country. If you're a former or current service member looking to buy or refinance a home, this blog is for you. We're outlining how to apply for a VA home loan, who qualifies, and what you need to know. 
VA Home Loans: What They Are and Who Qualifies  
First, let's talk about who can apply for a VA home loan. These government-backed loans are only available to current service members, Veterans, and eligible surviving spouses. Those applying can do so to fund move-in ready properties including single-family homes, condos, modular housing, and some multi-unit properties. Applicants need to use the property for their own occupancy (not investment properties), but as long as the property is "safe, sanitary, and sound," you can apply. 
Applicants can get a VA home loan directly through Veterans Affairs or via a private lender like Hixon, for which the VA guarantees a portion of the loan. Recently, eligibility for these loans expanded to National Guard members if they have six or more years of service or are within 90 days of Active Duty service (Title 10). Service members who do not qualify for the eligibility requirements (found here) could still qualify if they were medically discharged, discharged for hardship, or discharged for "early-out." 
What To Know Before You Apply For a VA Home Loan 
Before you apply for a VA home loan—or any loan for that matter—research is key. The main benefits of these types of loans are: 
Zero down: Over 90% of VA home loan applications are made without a down payment. In fact, this is one of the largest benefits of these types of loans as it eliminates one of the barriers to purchasing a home. 
Low interest rates: With inflation, home interest rates are now above seven percent. Historically, VA home loans have competitively low interest rates—typically a half to one percent lower than conventional rates, saving thousands over the life of the loan.  
No PMI: Private mortgage insurance is an additional payment directly related to down payments. With zero down for VA home loans, they also do not include PMI. Overall, this strengthens buying power. 
Lifetime benefit: Once you apply for a VA loan, you can use this benefit again in the future. This reusable quality can benefit your family for years to come. 
Limited closing costs: Closing costs often sneak up on buyers. VA home loans often include a one-time VA funding fee, which you can be exempt from if you qualify for VA disability compensation.  
Reduced credit requirements: If borrowing directly through the VA, there is no minimum credit requirement. If going through a private lender, there may be set minimums, but they are typically much lower than those for conventional borrowers.   
Other Types of Eligible Loans 
Even if you qualify for all the above, there are special cases for which a different type of VA home loan might be best for you. These include: 
Adapted Housing Grants: For Veterans with service-connected disabilities, these grants help purchase or build an adapted home for their mobility needs. 
Interest Rate Reduction Refinance Loan: Can help service members and Veterans get lower interest rates for their VA home loans. 
Hixon Lending Experts Are Here For You 
Hixon is proud to offer VA home loans to our current and former service members. As your VA loan lending partner, we can guarantee no origination fees, better rates, and no mortgage insurance. The goal? To help you meet your dreams of becoming a homeowner. Ready to apply for a VA home loan? Get started here.