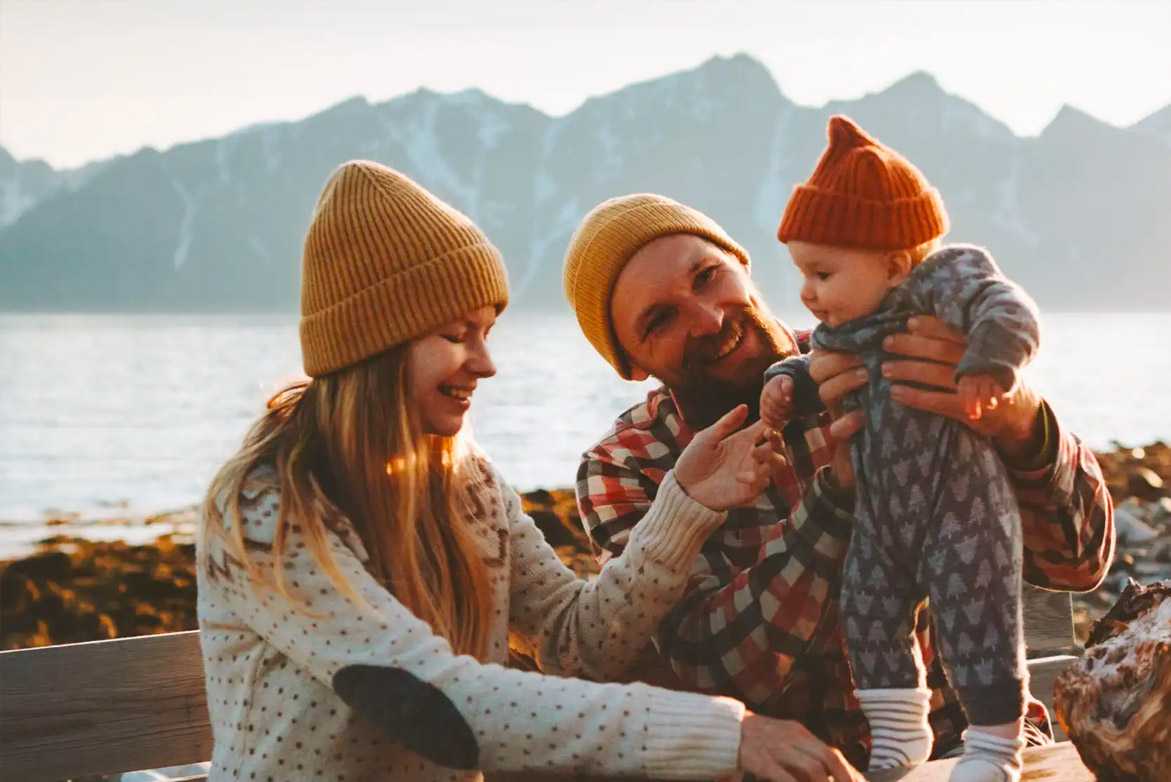 What's The Best Type of Mortgage Loan? A 'Choose Your Own Adventure' Journey.
Getting into the home buying process can feel like trying out different future selves. Will you be the free-spirited condo owner that uses home as a base camp for adventure? Fulfill your horse-owning dreams in a sprawling rural estate? Or how about seeing the potential in a fixer-upper a la Joanna Gains? Whatever you choose, there's a mortgage to help you achieve your dreams. This week, our Hixon experts outline the best type of mortgage loan and when to choose it. 
How Can You Find The Best Type Of Mortgage Loan? 
If you're reading this, we bet that you're either ten tabs deep in Zillow searching or have already started touring homes with a realtor. The next steps? Finding a mortgage loan to make your goals happen. But how do you know what's the best type of mortgage loan? With so much information out there (sometimes conflicting), we understand your pain. The right loan officer will guide you through your options and help you find the right fit for your situation. 
Some things to keep in mind as you go through the process: 
Research now saves regret later

Stop comparing your situation to others; this is your homeownership journey 

The lending process should be a respectful partnership 

And you have all the tools you need at your disposal 
Your Home Loan Options At Hixon 
At Hixon, we take a people-first approach to lending. Whether you're a first-time buyer, real estate investment pro, or building your dream home, we believe you deserve a transparent, straightforward mortgage process. Our team is here to help you find the best type of mortgage loan for your unique situation. 
Here's a quick rundown of the loan products we offer and when to choose them. 
Conventional Loans
Conventional loans are the most common type of mortgage and refer to any loan that's not government-backed (see FHA, VA, and USDA loans below for that). Instead, these loans are backed by private mortgage lenders like financial institutions. The limit for these types of loans has recently gone up to $715,000. 
When to choose it: If you want a broad range of payment options. 
Jumbo Loans
Jumbo loans are exactly that—jumbo. The Federal Housing Finance Agency (FHFA) determines the limit for conventional loans and everything above qualifies as jumbo. Qualifying for these loans can be riskier, so stricter boundaries are typically in place. 
When to choose it: If your dream home falls outside conventional loan limits. 
FHA Loans
The Federal Housing Administration (or FHA) is the government agency backing these loans (although a bank still issues them). These loans are popular with first-time home buyers or those with moderate income because they typically require smaller down payments and lower credit scores. 
When to choose it: If you don't have savings for a large down payment. 
VA Loans
Veterans Affairs (VA) loans are government-backed loans issued by a financial institution to a Veteran or active duty military member. Their hallmarks include no down payment, competitive interest rates, and no Private Mortgage Insurance (PMI). 
When to choose it: If you're a military member (present or former) or spouse ready to buy a home. 
USDA Loans
The U.S. Department of Agriculture (USDA) created these loans as part of their Rural Development program. They are zero-down loans specifically for rural areas but not limited to ranchers and farmers.  
When to choose it: If you want to live rurally. 
Renovation Loans 
Renovation loans are made for buyers with vision. The loans work by giving enough money to not only purchase the property but to complete the renovations needed to make it your dream home. 
When to choose it: If you're buying a fixer-upper. 
High Balance Loans 
High balance loans are typically higher than the national baseline but fall within local limits of the high-cost country you're purchasing in. They're often used for investment properties and offer competitive interest rates. 
When to choose it: If you need an affordable option in a high-cost area. 
Condo Loans 
Condo loans are made specifically for purchasing condominiums and often require additional underwriting during the lending process. These properties can be primary residences, vacation rentals, or investment properties. 
When to choose it: If you want to downsize but still invest in your future. 
New Construction Loans 
If you have the lot to build but not the home, a New Construction Loan can make it possible. These loans help buyers finance their homes from the ground up with flexible terms and down payments as low as 20 percent. 
When to choose it: If you want to build your home from the ground up. 
The Best Type Of Mortgage Loan Is The One That Works For You 
If you haven't already guessed it, there is no one right answer in this "choose your own adventure" game of home buying. The right mortgage loan is the one that suits your needs for where you are right now. When you're ready, a Hixon professional can guide you through the process of getting or building your dream home. Find a loan officer here!