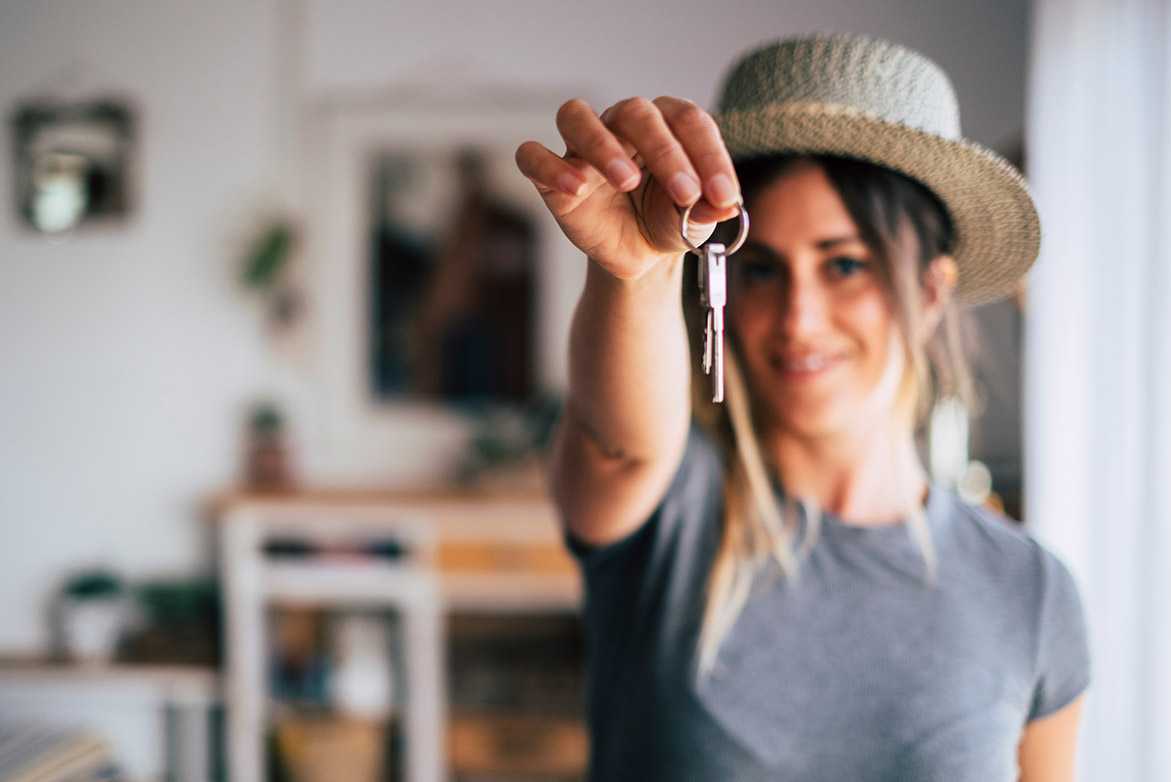 The Ultimate Guide to Buying Your First Home
So, you want to be a homeowner? While it may seem like a lofty goal now (or after you've toured your twentieth home), there are things you can do to be prepared when the time comes to sign the dotted line. This is the ultimate guide to buying your first home. 
Buying Your First Home Doesn't Have To Be Stressful  
At Hixon, we think information is power. And informed buyers make empowered decisions minus the stress (okay, maybe a little bit of normal stress with a significant life change). So, let's talk statistics for a moment. In the last year, first-time home buyers increased from 31 to 34%, with most averaging 33 years old. 
If you fit the statistics for buying your first home, you're probably among the 41% starting the process online and looking to avoid homes with renovations and problems. In today's market, it's no surprise that first-time buyers typically purchase for 100% of the asking price, with 29% paying more than the asking price. This may not be a surprise if you've been part of a bidding war. Moreover, a whopping 87% of first-time buyers financed their home, with an average of six to 7% down. 
Despite the competitive market (and rising rates), first-time buyers are still driving demand in the market mainly due to the life circumstances of average first-time buyers (growing their families, being financially stable, etc.) and the strengthening labor market. We know that buyers' circumstances vary widely from person to person, which is why we emphasize preparation, not perfection, in the process. 
Follow These Tips To Be Prepared
Buying your first home is a process that can start years before you find your dream home. By following these tips, we hope you can feel more confident about your journey to becoming a homeowner. 
Focus On Savings
We mentioned that the average down payment for first-time buyers is 6 to 5%, but what does that look like? Using the median home price in the States ($428,700) and 7%, that's a little over 30 thousand dollars out of pocket. Although certain loans require zero down (more on that later this month), that's not the norm. So, how to be prepared? Savings, savings, savings. Tried and true tips that we love include:
Sticking to a budget: And tracking your outgoing money. Are there places where you can cut down or cut out certain spending? Maybe subscription services like Hello Fresh or streaming platforms that you never use? Figure out a budget plan and stick with it. 
Looking for discounts: These can include student, military, first responder, and teacher discounts that brands offer. But it also includes couponing on looking for online deals before purchasing. A passive way to find deals is downloading a browser extension like Honey. 
Starting automatic transfers: A great way to boost your savings account? Sign up to have your bank automatically transfer a set monthly amount from your checking to your savings account. 
Get a Handle On Debt and Credit
Depending on your home loan type, there may be a minimum credit score requirement. Debt and credit have a direct relationship, and often working on one will benefit the other. To get a handle on debt, write out what you owe and where and start a slow but steady plan to pay it off. Another way to do this is by consolidating credit cards and paying them off each month. 
Prepare For Unexpected Costs
This one is two-fold. The first is to have an emergency fund that you can pull from for unexpected life costs that could potentially derail your homeownership goals. The second is to prepare for unexpected costs in the home-buying process. These include closing costs, homeowner's insurance, mortgage insurance, property tax, and new utilities. It's also a good idea to factor in individual costs like decorating and home repairs. 
Partner With The Right Lender 
It's never too early to find the right lender and loan officer to help you buy a home. Our biggest tip here is to ask lots of questions—both of yourself and the lender. Things like: what do I value in the process? How important is experience to me? What types of loans am I interested in? What is the lender's process? At Hixon, we take a people-first approach and problem-solve to your individual needs. We're also transparent about every step and want our clients to choose a loan officer who fits best with them. 
Get Your Documents In Order 
One of the easiest ways to prepare early is to have your documents in order—both physical and digital if you can. These are tax returns, any proof of income (pay stubs, W2s, etc.), bank statements and other assets, a credit history, gift letters if applicable, a photo ID, and your rental history.
Buying Your First Home? Hixon Can Help. 
Buying your first home is a journey, but it doesn't have to be one marred by obstacles. Follow this guide and start now to get a handle on savings, debt, documents, and costs. The more you know about the process, the smoother it will go. And when you're ready, Hixon can move you forward.