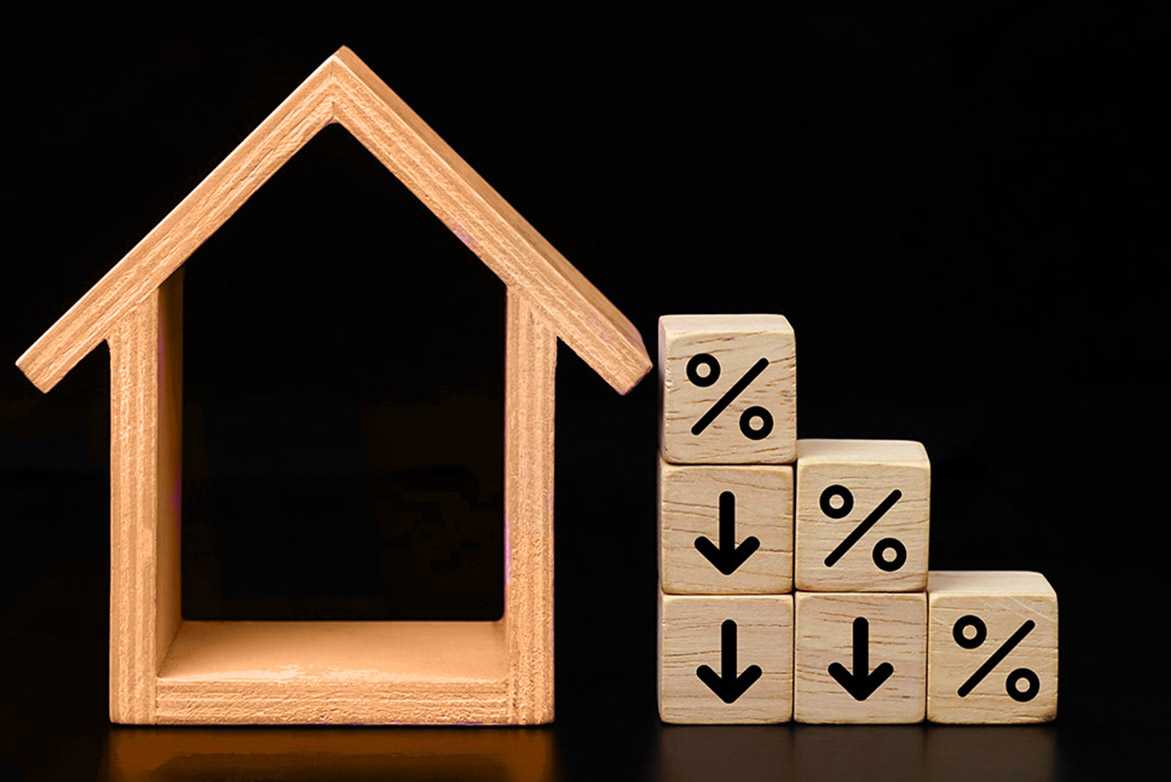 Hixon Experts Explore How Much To Save For A Down Payment On A House
So you've found the perfect place to call home with everything you wanted—a backyard for your dog to romp, a spacious office to work from home, and even a butler's pantry to host like a pro. There's just one problem: the down payment. If you're at the point of the home buying process where you need to nail down financing details, you may wonder how much to save for a down payment. Let Hixon's mortgage experts weigh in on how much is needed (and expert saving strategies to get you there). 
Your Obstacle: How Much To Save For A Down Payment 
Have you heard that a down payment has to be 20 percent of the purchase price? It's unfortunately a misconception that we hear from clients all the time. While 20 percent is a standard down payment amount, it's not a hard and fast rule. The truth is that every lender, and every loan, is different. According to the National Association of Realtors, the average down payment for first-time home buyers is about seven percent (repeat buyers were closer to 17 percent). 
So, what gives? How do you know how much to save for a down payment when it seems to vary so much? Essentially, a down payment is your out-of-pocket contribution toward purchasing a home. The difference between that and the sales price is what the lender makes up. And while the 20 percent rule is obviously not what everyone does, there are some benefits to putting down a larger payment. These include better mortgage interest rates, more equity in the home, a lower monthly payment, and reducing or eliminating private mortgage insurance (PMI). 
It's important to remember that some mortgage loans have different down payment requirements. You can learn more about those loan options here. 
Saving Strategies To Get You There 
That said, saving to put a sizable down payment on a home isn't always easy. Especially now, when the cost of living is rising, it can be difficult to budget for monthly expenses, let alone a large sum of money. At Hixon, our lending strategy is holistic, meaning that we understand the bigger picture of your finances and want to help you make the right decision. 
These are our top four savings strategies to help you meet your down payment and, ultimately, home ownership goals. 
#1: Getting serious about a budget 
We're starting strong with one of the top ways to maximize savings: create a budget and stick to it. Of course, unexpected costs pop up, but the more disciplined you are about monthly spending, the more consistent you can be about saving. For some, this means tracking purchases in a spreadsheet or via an app. For others, this means using something like the Envelope Budget System. The key is finding the plan that works for you and setting realistic goals. 
#2: Cutting out debt and building credit 
The higher your debt, the lower your credit score. In addition to building a solid budget, you can decrease debt by paying your bills fully and on time, reducing the number of credit cards you own, seeking out the best interest rates, and trying not to take on more debt. 
#3: Reducing unnecessary costs 
If your daily work commute factors in time for a coffee run or brunch Sundays are your thing, you might want to consider limiting these habits to get serious about saving. It's also a good idea to check your monthly subscriptions (streaming services or magazines, for example) and cancel the ones that are renewed but unused. 
#4: Starting a side hustle  
A little extra income never hurts when figuring out how much to save for a down payment. This could be anything from the gig economy (like ride-sharing or dog walking) to opening a small shop on Etsy. If you already have a demanding career that doesn't leave much room for side hustles, consider asking for a raise (tips to do that here). 
Hixon Can Help With How Much To Save For A Down Payment 
Getting to or considering the down payment stage in home buying is an exciting but nerve-wracking time. But it doesn't have to send you in a downward spiral. Working with Hixon lending experts can help you find the right loan option, map out your down payment, and provide support with each step. Find us throughout the northwest.