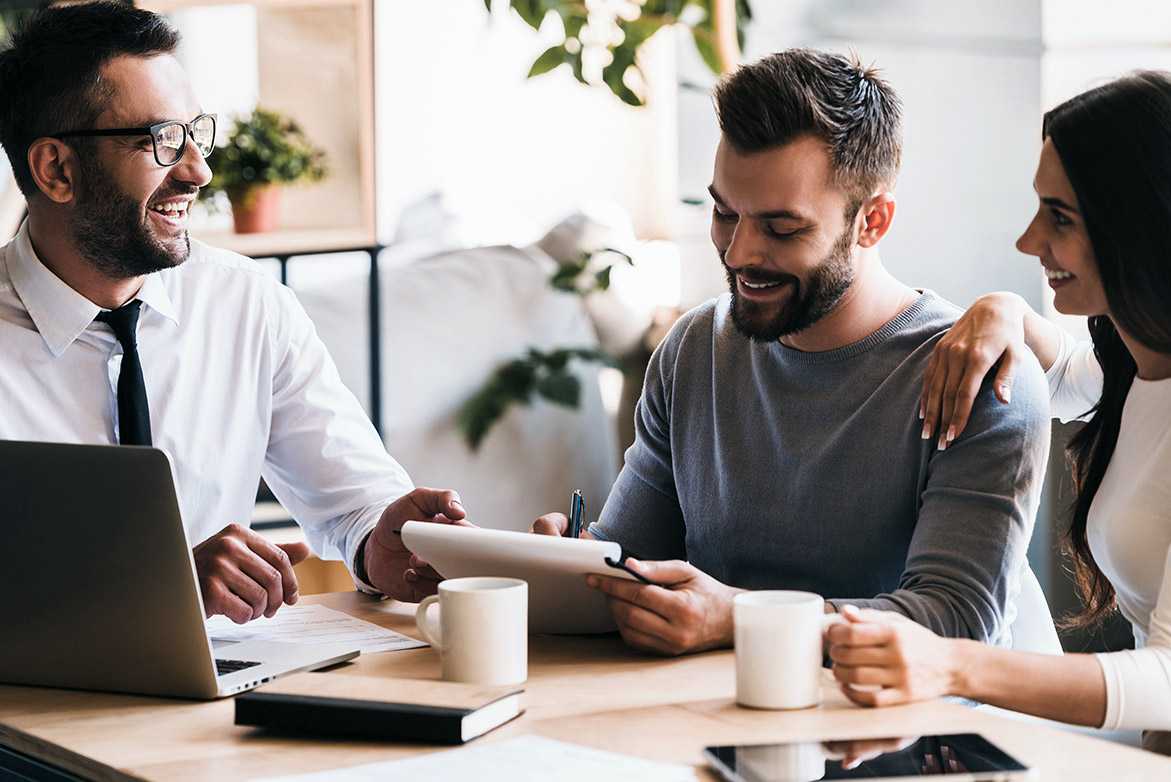 What Does A Loan Officer Do, And How To Choose The Right One
Buying a home is a chapter in life that introduces quite a few new characters, like the real estate agent, the home seller, and the loan officer. The first two you may be familiar with—especially if you've been riding the waves of the housing market for a while. But what, exactly, does a loan officer do? We're happy you asked. 
Basic Roles: What Does A Loan Officer Do?
On paper, a loan officer's main role is to assist a borrower in obtaining a loan, the most complex and costly of which are mortgages. A buyer can reach out to a loan officer at any point in the home buying process before the actual sale. But we recommend getting in touch sooner rather than later so they can anticipate any potential obstacles and help you get the ball rolling on loan requirements. 
In general, a loan officer will: 
Provide loan information: First, a loan officer will help you understand your options. This will vary depending on their office and available mortgage products, but in general, they'll be looking for the best loans for your situation.
Vet information: It can be exhausting keeping track of all the documents and forms needed for a loan app. Loan officers keep things organized by detailing exactly what you need, when everything's due, and how to upload. 
Track deadlines and documents: Throughout the process, your loan officer will keep you in the know. They've got their eyes on important deadlines, can help you gather the right documents, and should keep you up-to-date on your loan's status.
At Hixon, We're Your Partners In the Process
We're pushing the boundaries of what a loan officer does by taking a people-first approach. Our expert lending officers do all of the above basic tasks but take them further. First and foremost, we're real, PNW-loving people who live, work, and play in the communities we serve. We make the home lending process personal by building trust and forming long-term relationships with our clients. 
As problem-solvers, we love the challenge of finding the perfect loan for a borrower's exact situation—something that takes their far-off dream of home ownership and makes it a reality. Just glance through our team list, and you'll find common themes of persistence, dedication, customer service, and over-achievement. 
Ultimately, we started Hixon because we're all passionate professionals who believe the home buying journey is about more than getting the deal done. It's about learning our buyer's hopes, dreams, and ambitions and helping them start the next exciting chapter of home ownership. Here, we make sure your mortgage moves you in the right direction. 
Choosing A Loan Officer 
When you're at the point of choosing a loan officer and feel stuck, we encourage you to get to know potential lenders by reading up on their bios and then reaching out via email or phone. 
At Hixon, we hold our loan officers to the same core values we built our company on: 
Accessibility: We're always a call or email away. 
Adaptability: Your plans change? We'll pivot with you. 
Community: We live and work in the communities we serve. 
Drive: We'll be your relentless advocate and proactive problem solver. 
What To Expect During The Home Lending Process
So you might not be asking "what does a loan officer do?" anymore—or even what a Hixon loan officer does—but what's next? We keep our process as simple as possible so buyers can spend more time celebrating their wins. In general, you can expect the following milestones:
Discovery Meeting: This first step is the foundation of our partnership together. It's where we get on a first-name basis, dig deep into your goals, and learn about your finances. 
Application: Whether online or in person, we make the application process as simple as possible (with the least amount of hair-pulling). 
Document Gathering: We ditch the cumbersome paper trail and have you upload important documents to our safe and secure online portal. 
Processing and Appraisal: The Hixon team combines these steps, so you don't lose valuable time in the lending process. 
Submit to Underwriting: This step is where your patience is needed as our underwriting team verifies your information and financial situation. The good news is you're more than halfway there! 
Final Underwriting: At this point, you'll hopefully get the "all clear" signal about your loan. If not, our Hixon experts will take any step necessary to get you there. 
Closing: After we gather final paperwork, confirm funds, and get your signature about a thousand times (okay, not that much), we've officially closed on your loan! 
Pop the champagne: You're a homeowner! 
And don't forget the top questions to ask your loan officer throughout the process! 
So, What Does A Loan Officer Do? Help You Get Your Goals. 
Following the status quo has never been our style at Hixon. We make the home lending process personal by meeting your unique needs so you can get your goals. Find us in Central Oregon, Portland, and Tri Cities!